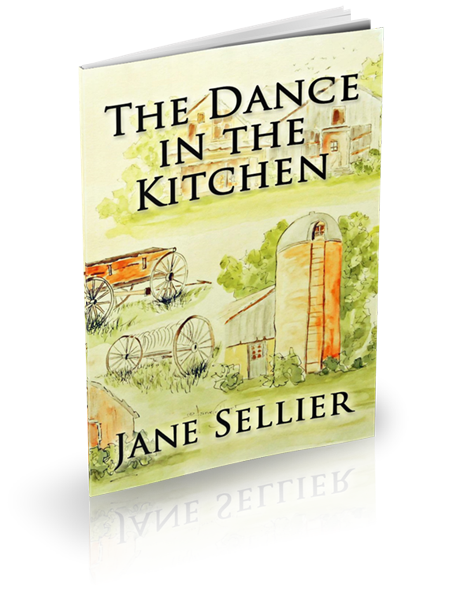 The Dance in the Kitchen
By Jane Sellier
Raised on a farm in central Illinois with 280 acres… I was able to get acquainted with all the good things in the world – hard work, good food, loving parents, pets, alfalfa fields, cornfields, wheat and soybean fields, sand hills, vetch, lespedeza and on and on and on.
Hedge rows and haystacks, haylofts and horses and horse tanks. Pigs and pigpens, chickens and chicken pens and coops. I gathered eggs and sometimes got nipped when the hen wasn't ready to relinquish her deposit. I had an older brother to play ball with and a bicycle which I rode up and down our long, dusty dirt lane. A pig and a pony were my best friends.
In a word, I was blessed.